thought i had posted this up before but obviously not.......
but for some of our new members (especially ones with full inboxes).....
I do most of the work myself and always work on a v tight budget (wife and kid do not allow me to spend the big money on the car as my mortgage is far too big)
Over the 6+ years I have owned my BRAB I have constantly "modded" it - ordering bonnet vents, new pod rings, hids and aero wipers before the car was even delivered.
However, I have been more intent on doing guides for sites like
www.evilution.co.uk
,
www.forforowner.com
and now over the last 3 years for
www.forfour.co.uk
that crazyG, Evilution and myself set up as a technical resource for all things forfour!
This has meant (and has been demonstrated recently) that I have forgotten all the things I have done to my car.
So I pulled together all my mods
------------
-Painted calipers
-Bosch Aerotwin wipers
-6000k HIDs
-LED sidelights
-Chromed indicator bulbs
-Powertec Induction Kit from CZt
-Upgraded Horn
-Radio6 aux lead from
www.smartmods.co.uk
-Stubby aerial
-Smart 451 BRABUS grill badge
-BRABUS number plate surround
-Rear alloys on front (225 tyres all round now)
-Upgraded earth leads from
www.smartmods.co.uk
-www.forfour.co.uk lounge concept mod (seats fold flat forward now)
-BRABUS concept blue engine cover (removed at present)
-Wildwood big brake kit (4 pot) from '97 Lancer
-Orange HEL braided brake hoses from
www.smartmods.co.uk
-Trial for CZt Forge pipe work and manifold heat shield from
www.smartmods.co.uk
-Custom BRABUS "tow here" stickers
-100w fog light bulbs
-BRABUS private plate
-Parrot Bluetooth hands free and iPod link (now with mrSingh)
-Additional dash mats
-Custom Ultra Racing rear pillar brace
-Custom Ultra Racing strut brace
-Carbon fibre wrapped grill, splitters, wing mirror, b pillar, spoiler
-Vauxhall sunglasses holder
-LED grill DRLs
-Fly eyes vinyl roof and mirrors wrap in orange
-Fly eyes rear lights, front fog/indicators and sidelights
-D1 spec radiator cap in blue
-High level brake light LED conversion
-CREE LED reverse light
-Focus ST orange dash pods
-25mm Eibach hubcentric spacers on rear wheels
-5mm spacers on front wheels (to clear larger callipers)
-Pioneer App radio with reversing camera
-Smart 450 mudflaps modified to fit (front)
-Replacement orange stitched gear gator and handbrake gator
-Brabus seatbelt clip covers
-Smart 452 (roadster) speedo cowl modified and installed
-Wifi OBDII dongle and dash command
-Alpine speakers all round
-Taxi style roof decal
-BRABUS car mats
-White nose panel with plaster (i didn't even crash it)
-Trial
www.tune4performance.co.uk
remap (207bhp from 177bhp)
-Trial fit coilovers for Bilstein R&D
-Team Heko wind deflectors
-Tinted windows all round
-Official "powered by BRABUS" stainless badges on B pillar
-Smarts4you Racing sunstrip decal
-Rear sun shades (for the sprog)
-Forge CZt boost actuator (Htec Elite)
-450 BRABUS arch extensions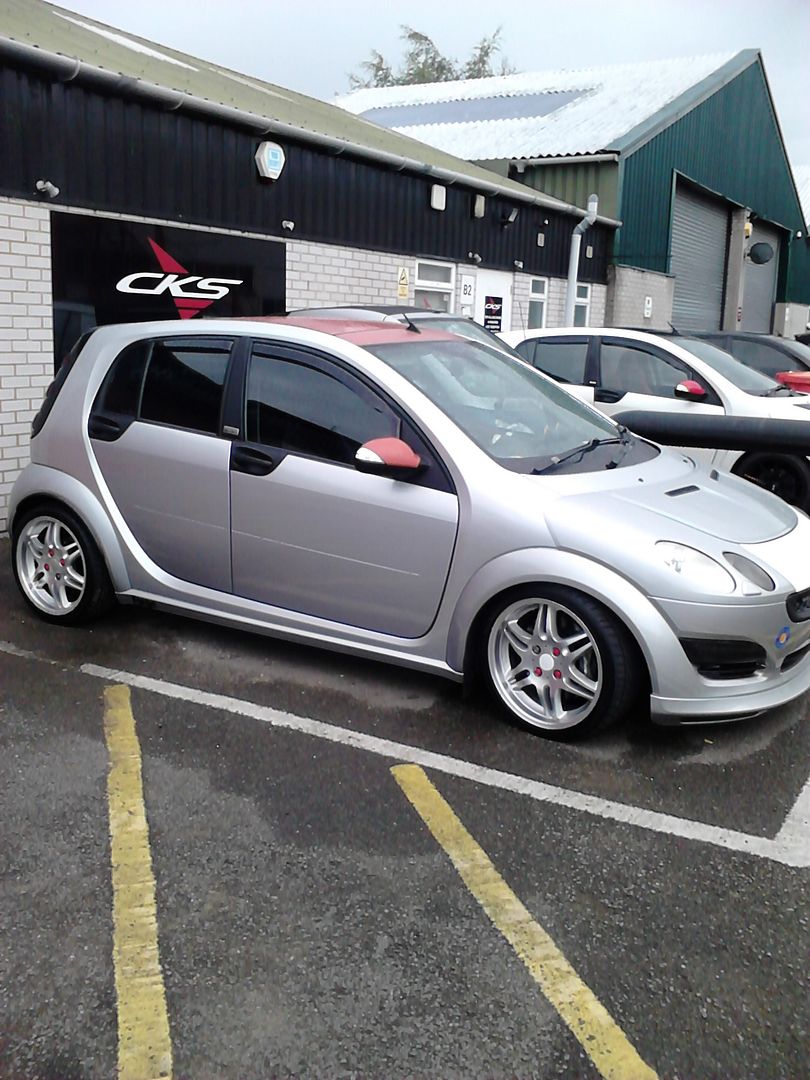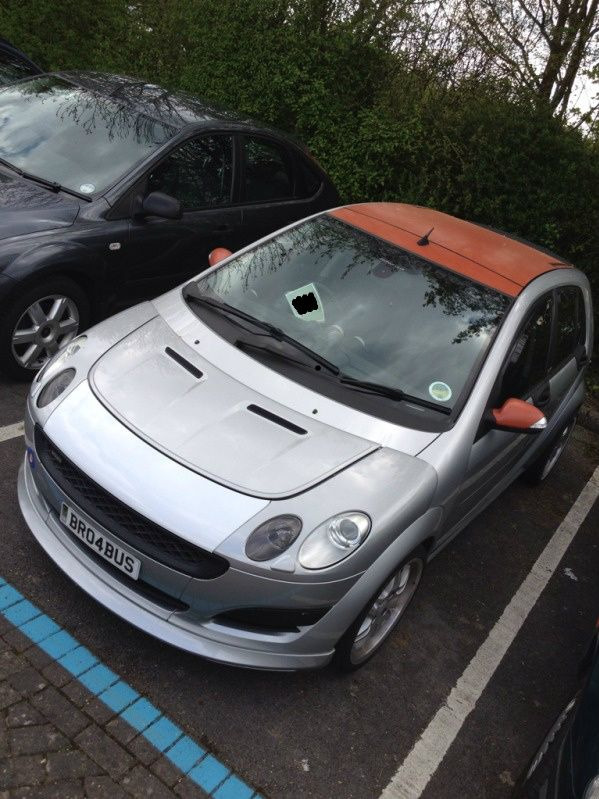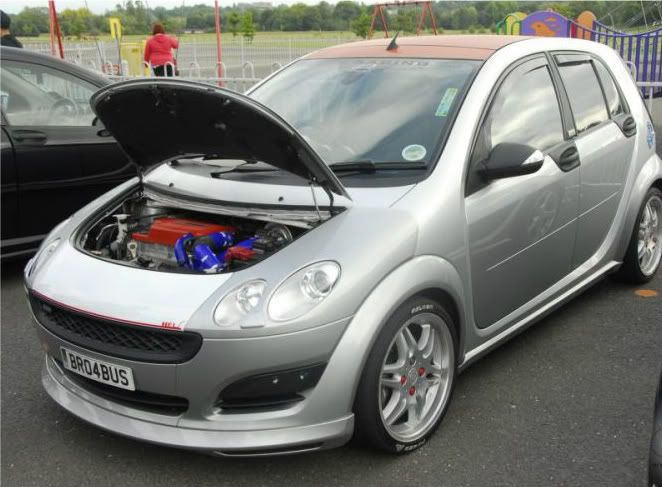 plus my dad has a 1.3 with full brabus body kit and alloys on lower suspension
- - - Updated - - -
i have pictures coming out of my ears as I am constantly writing guides for my site.....so if you want to see anything in particular then just ask......
Happy 2014 from the forfour community
JJ